Shianne and Topher are literal rays of sunshine! They have the sweetest, most adventurous personalities and the love they have for each other radiates from their hearts as bright as the Hawaiian sun! From the second we met, I could just feel the love and the energy they had, not only between each other but for this magical place they call home. With home being the stunning Nepali Coast of Kauai, who wouldn't be absolutely in love with it? Seaside mountains towering above the ocean, lush island fauna and pristine sand, it was so special to witness and capture the beauty of their love in a picture perfect setting for their boho, beach elopement session in Hawaii!
A passing rainstorm left the Kauai beach as secluded as our own private island gifting us with the freedom to roam and explore the entire shoreline all on our own! In the middle of our session, the most incredible golden light came peaking through behind the mountains along the coast and it looked like a scene straight out of a dream! Soaked in golden light, we were able to experience it all to ourselves surrounded by the peaceful sound of crashing waves.
Shianne was the epitome of ethereal beauty in her shimmering floor length dress and a crown of white flowers. She carried a dried bouquet loaded with texture that was a gorgeous compliment and I'm still crushing hard over it! Topher wore a traditional Maile Lei incorporating a sentimental touch of Hawaiian culture. Completely at ease in each other's arms, barefoot and beautiful, they ran through the sand, soaked up the magical light and got their feet wet in the sea. Shianne and Topher, your love is magic and it lights up the world, wherever you go! Hold onto that glow!
Florals | Blend Designs Co
Hair + Makeup | Sugar Lashes Kauai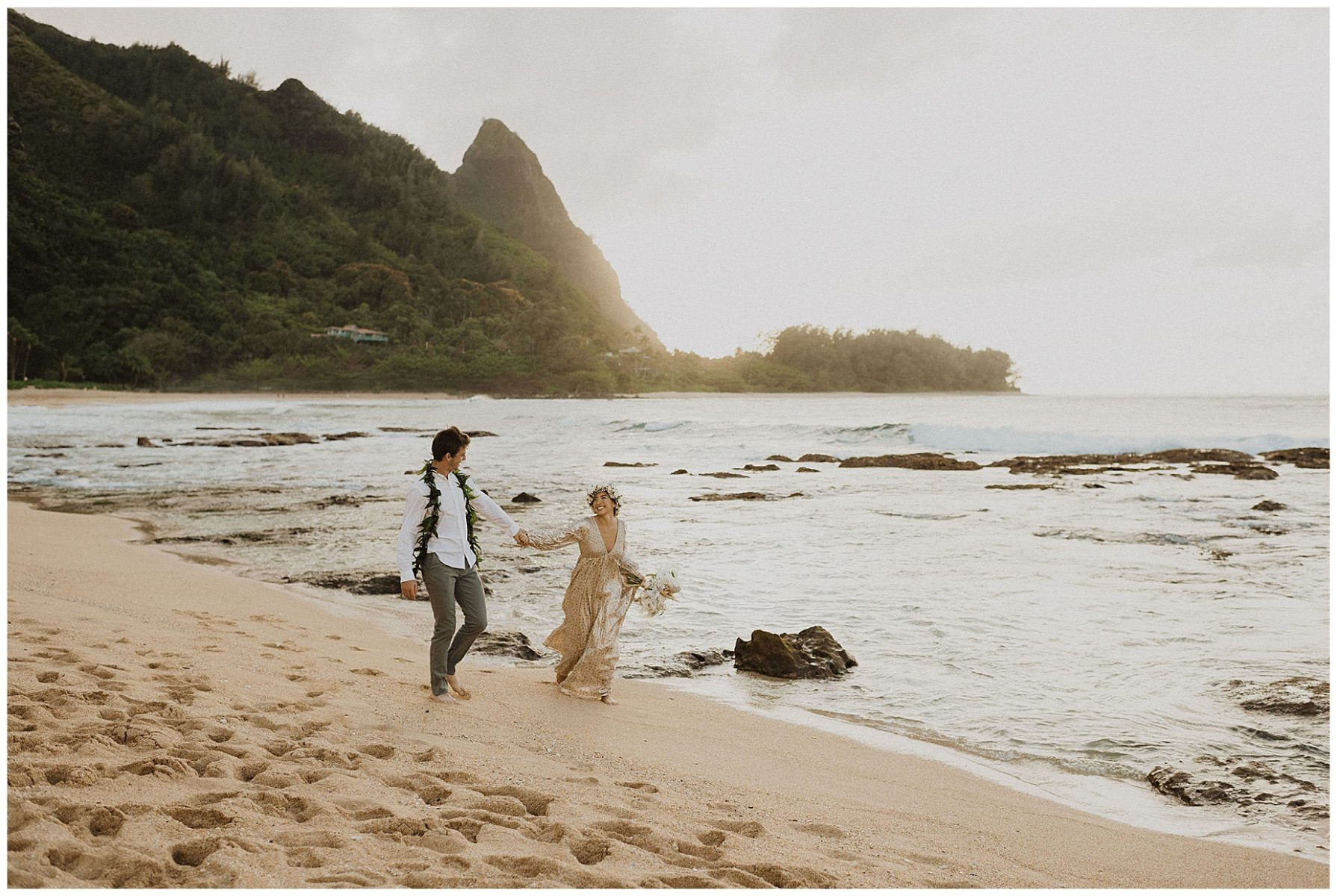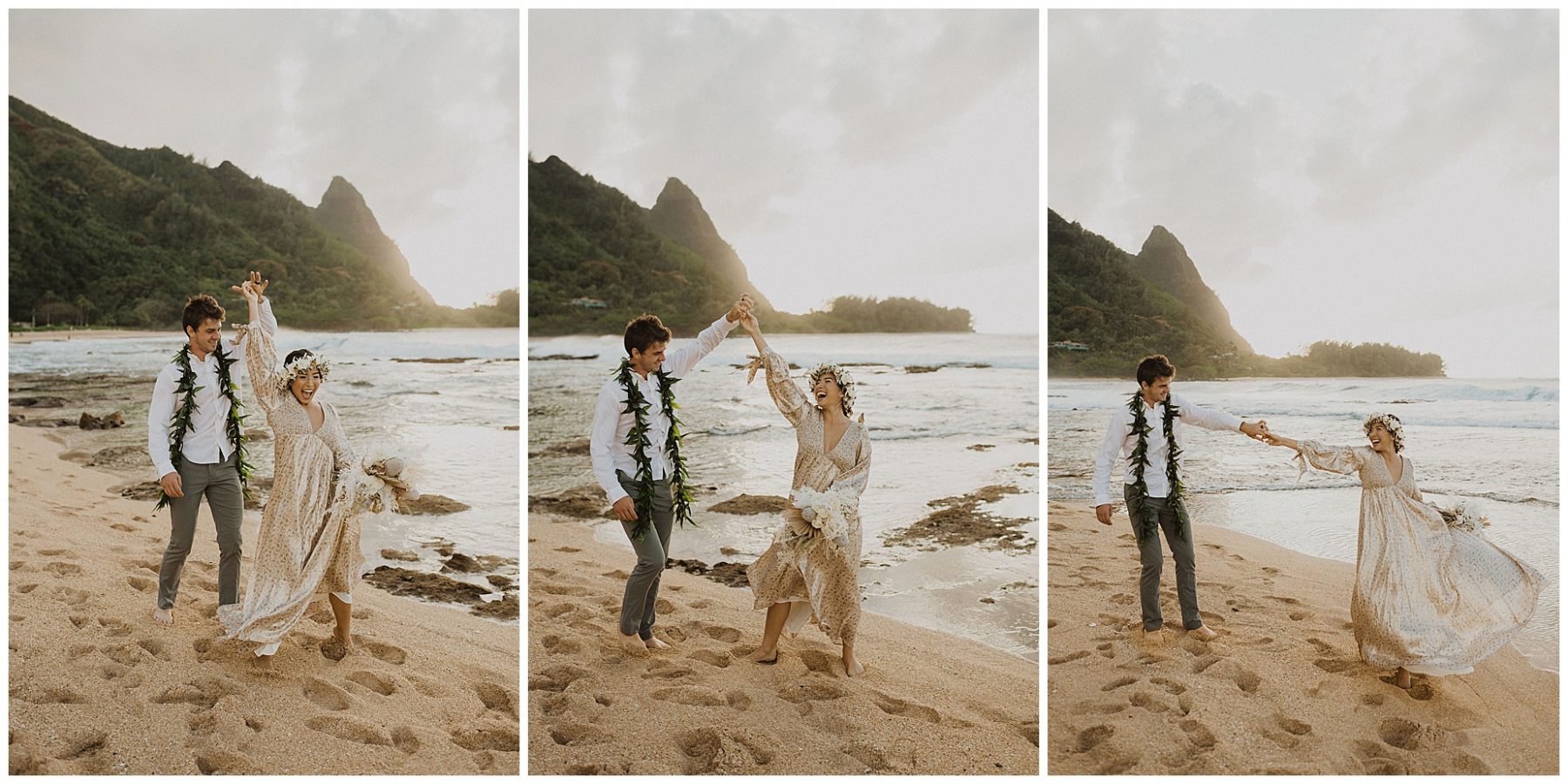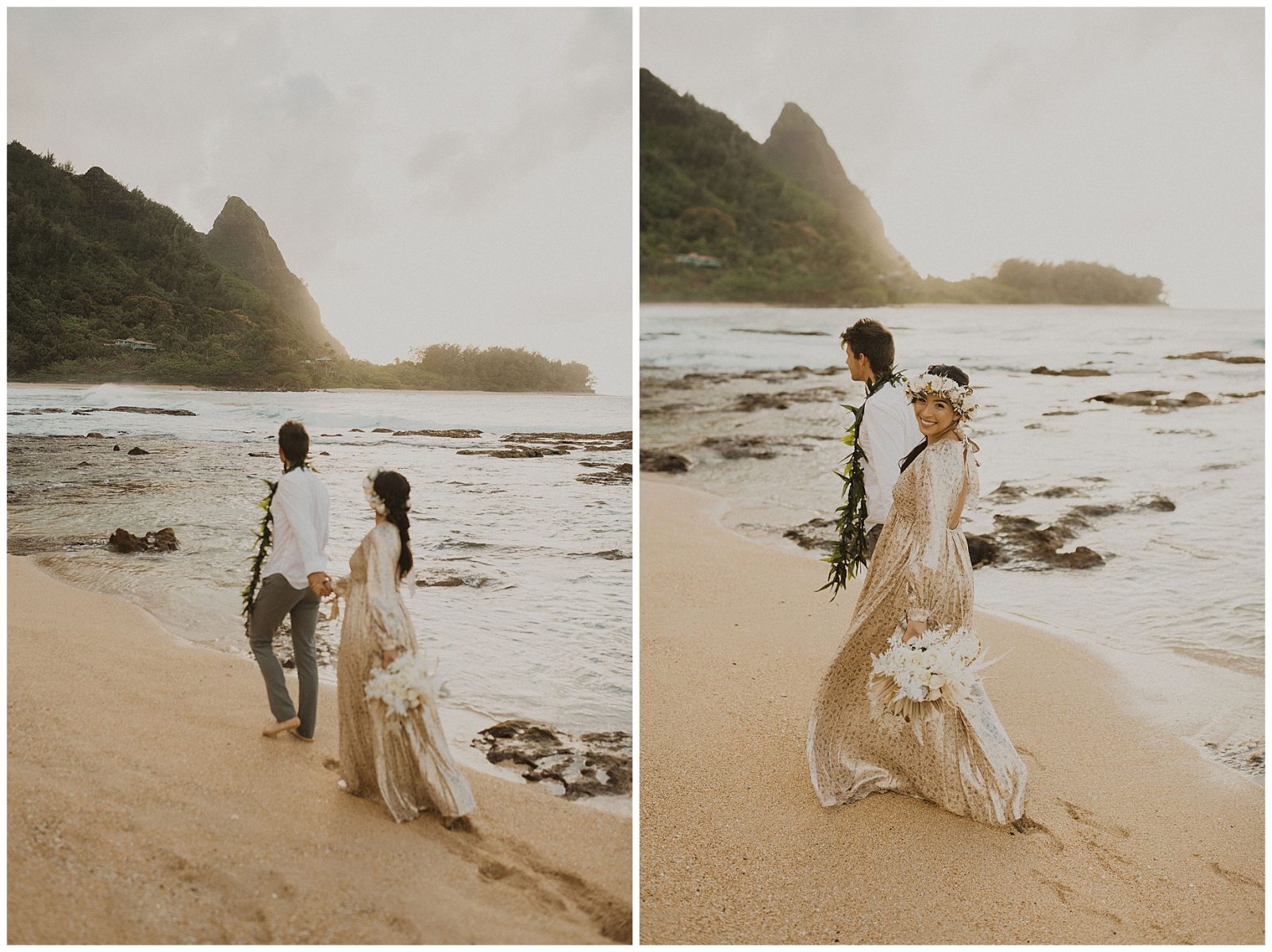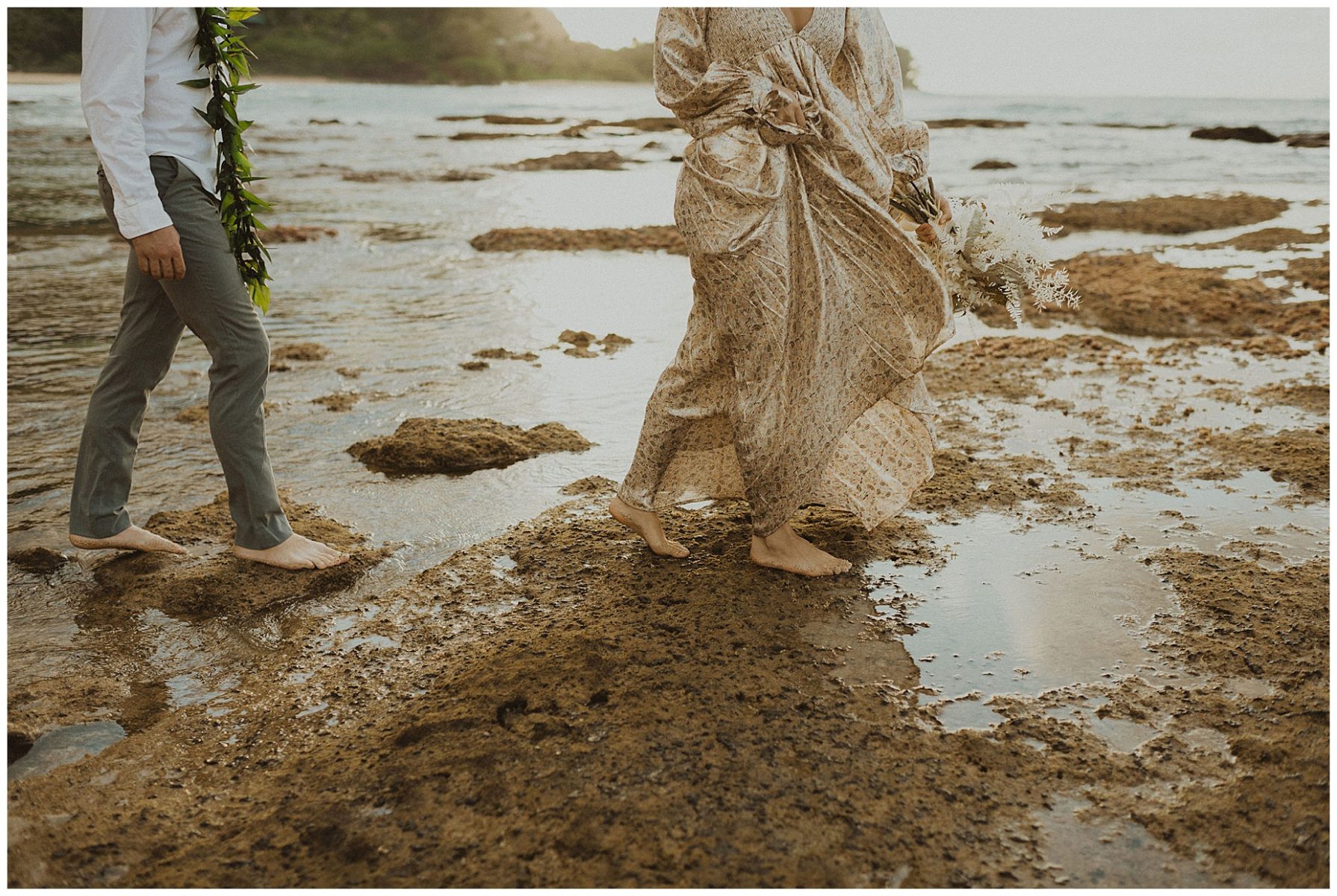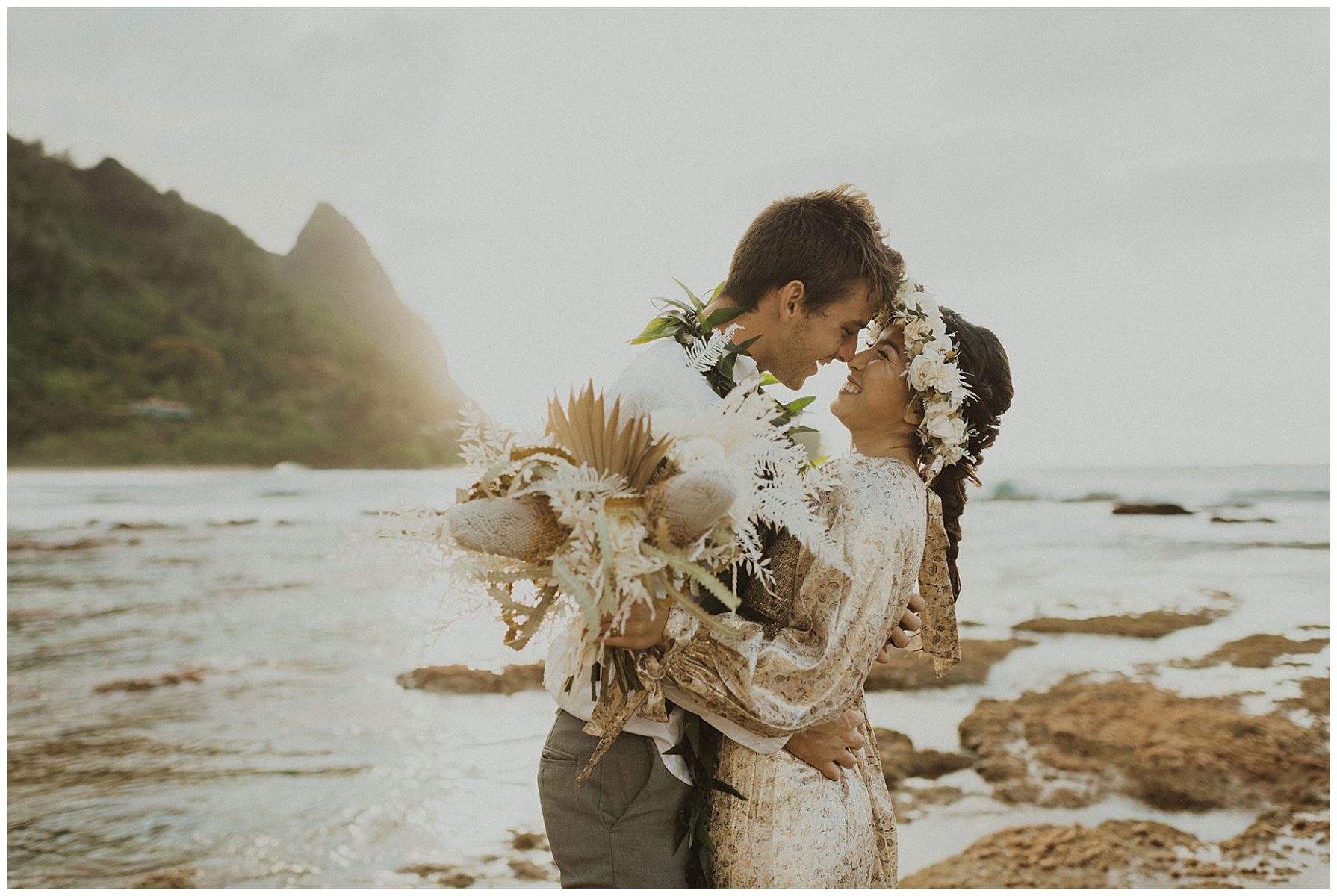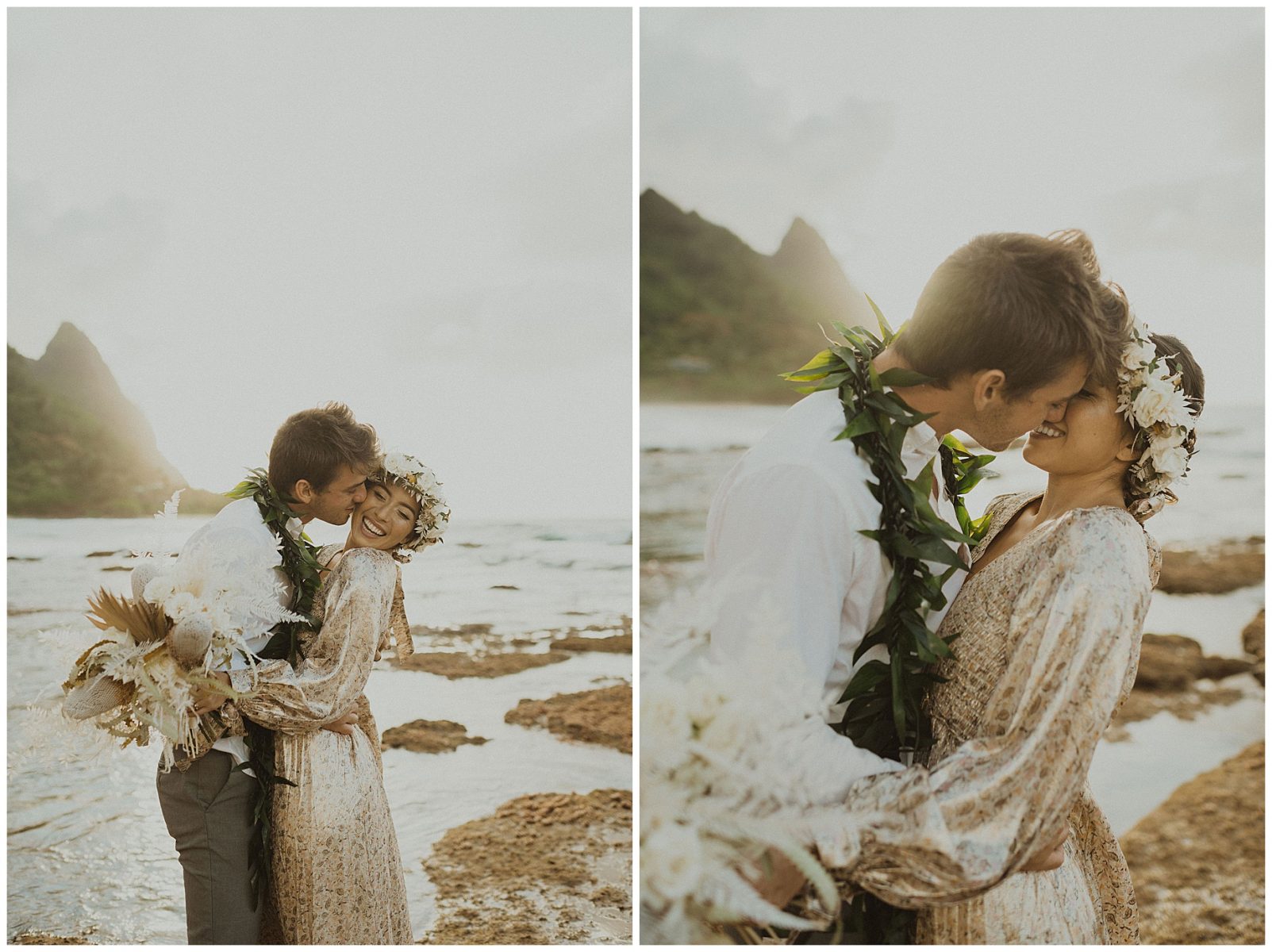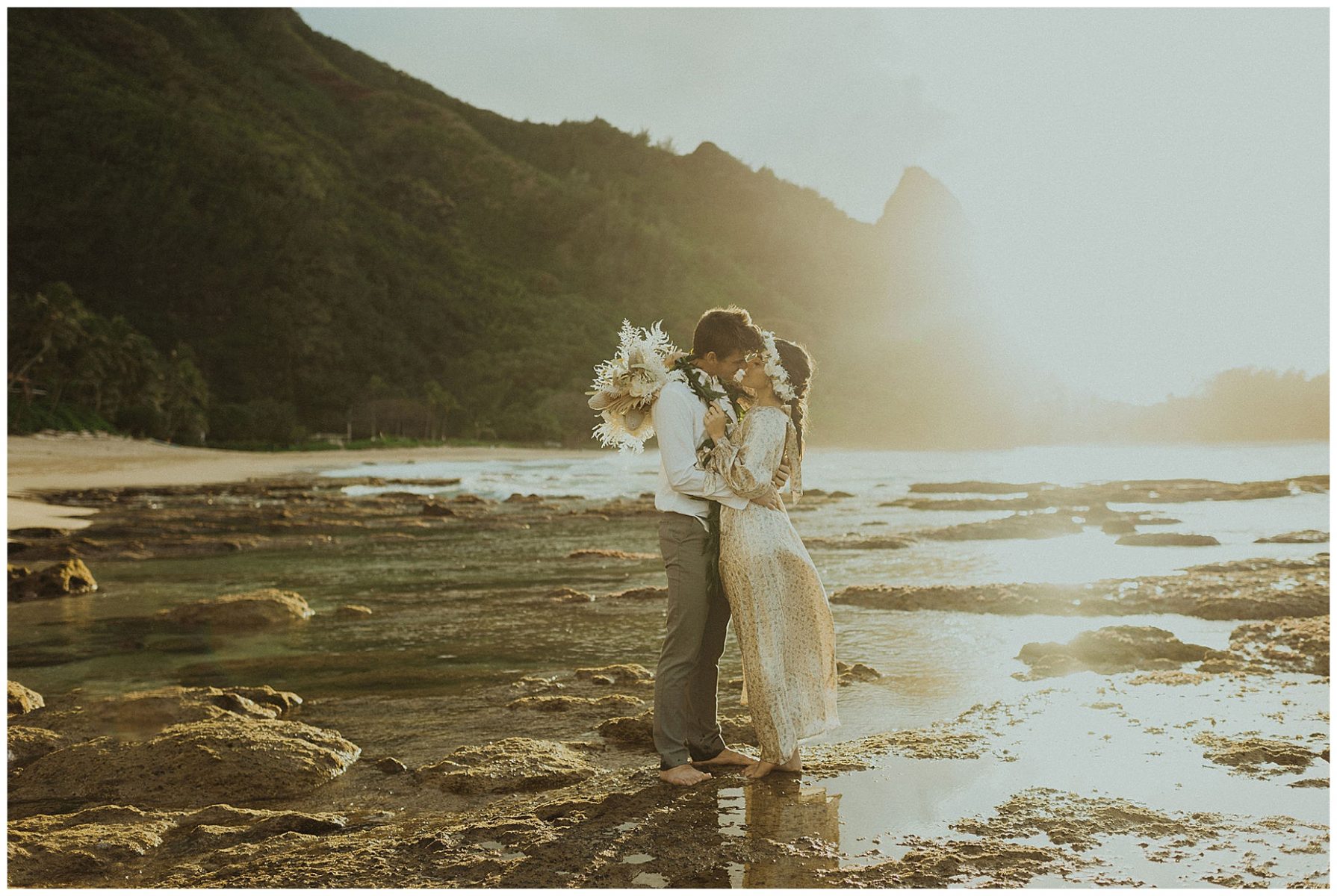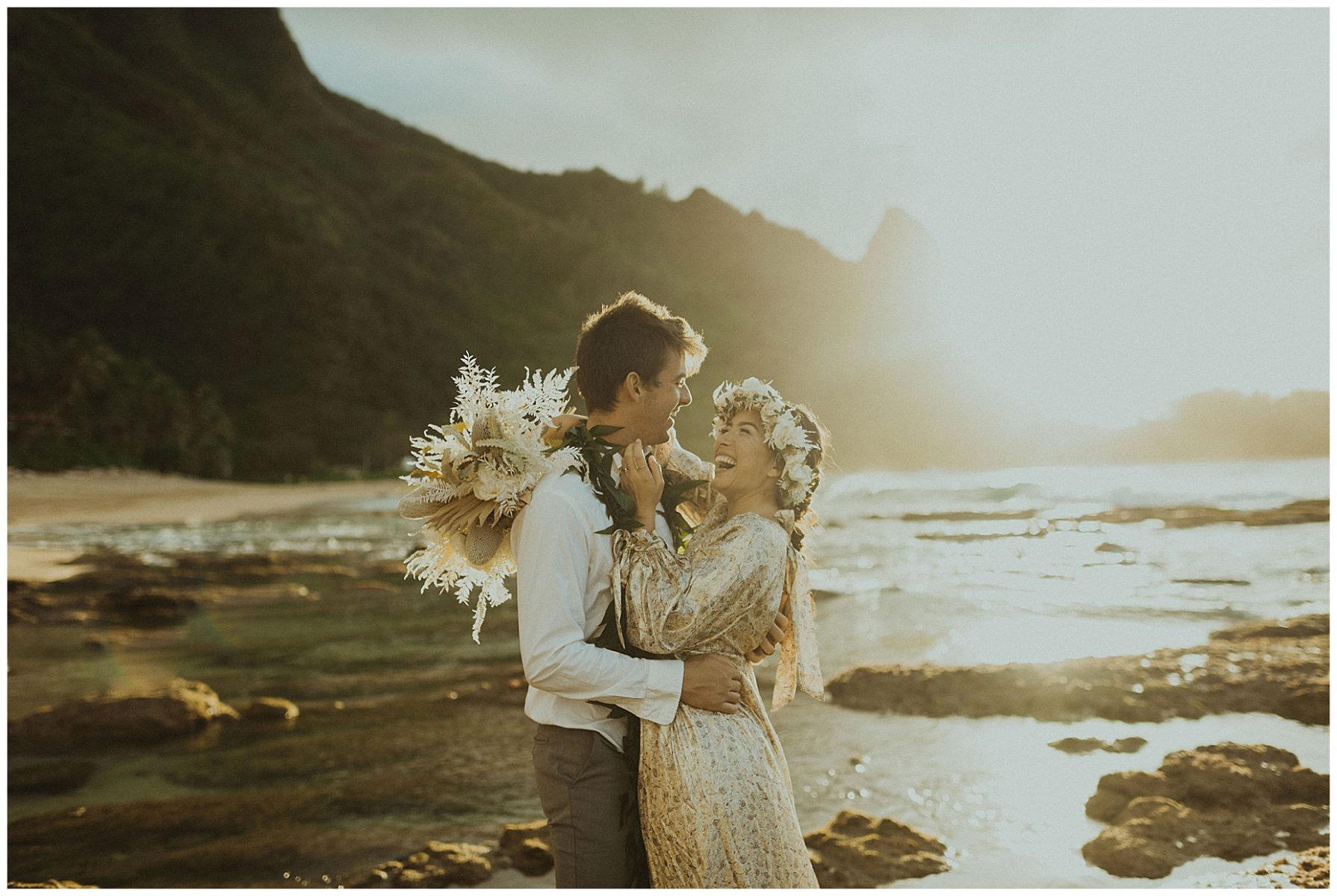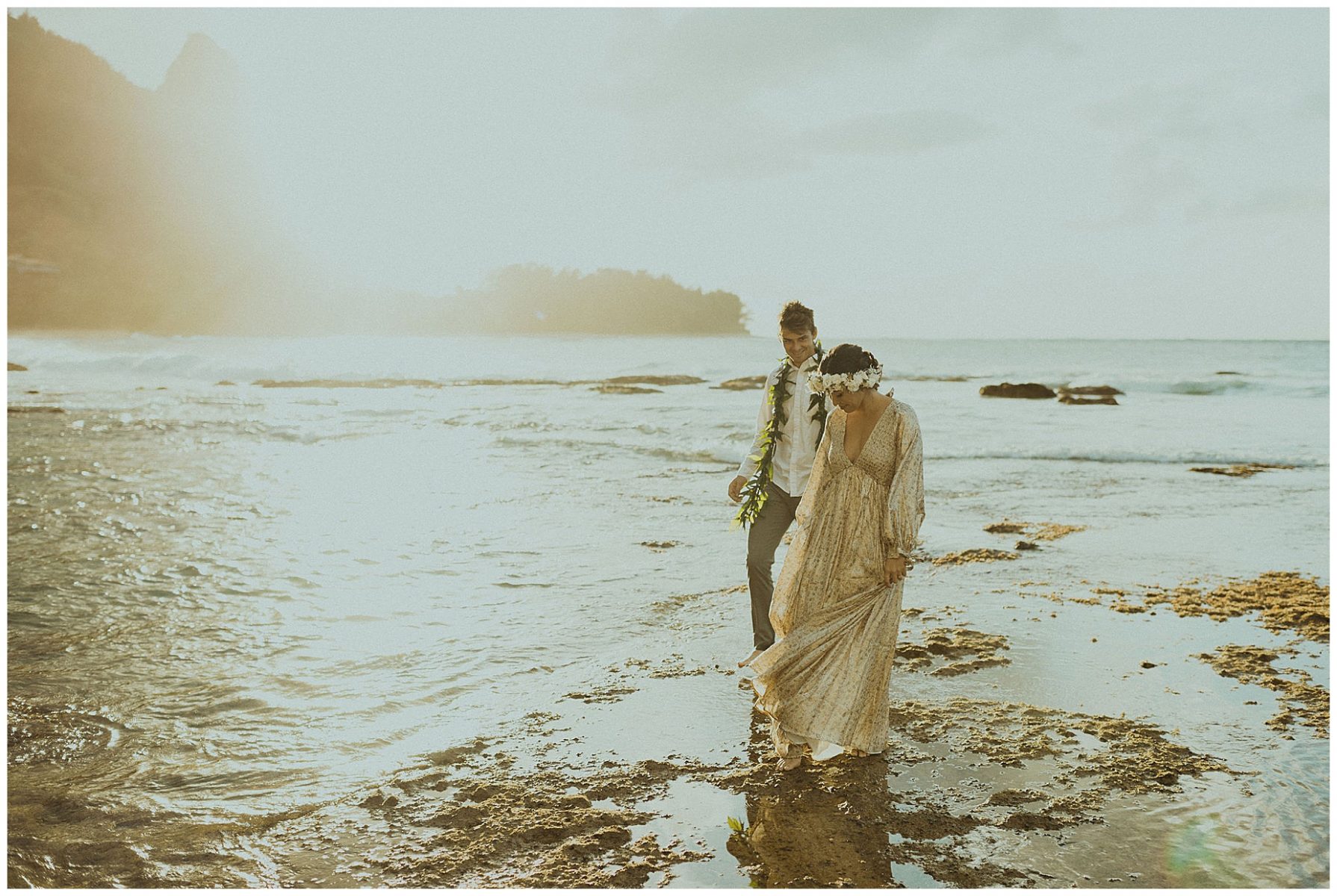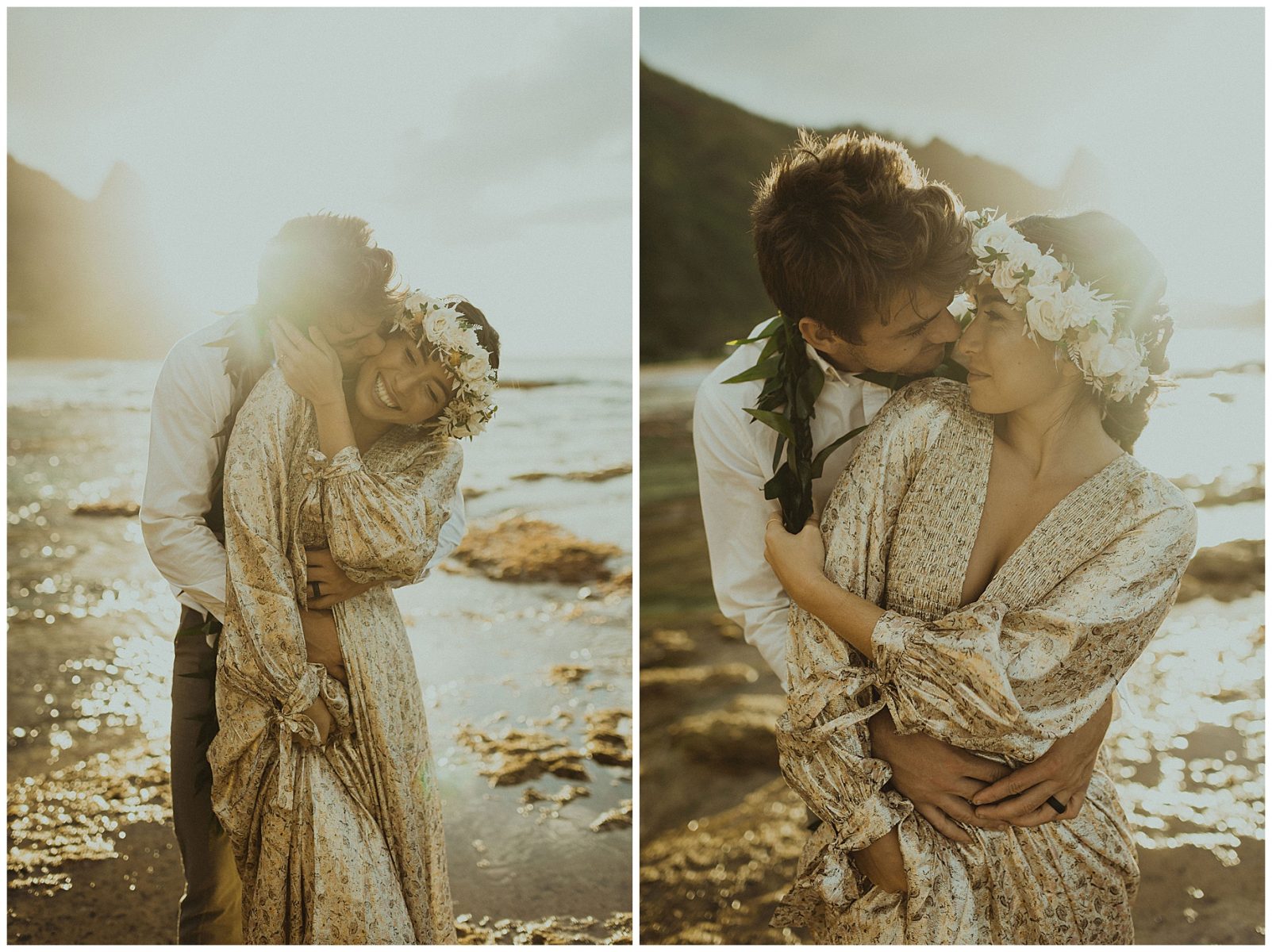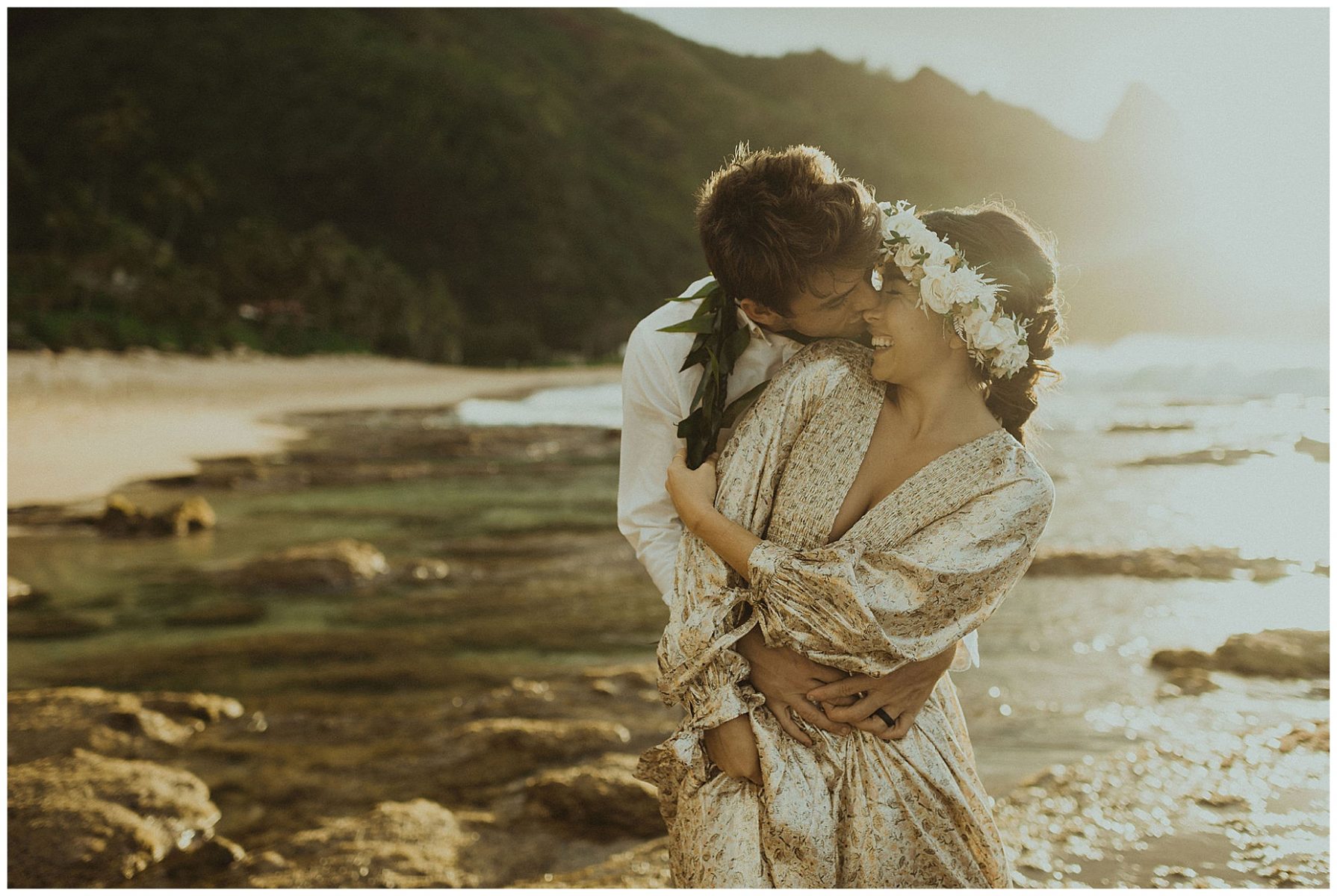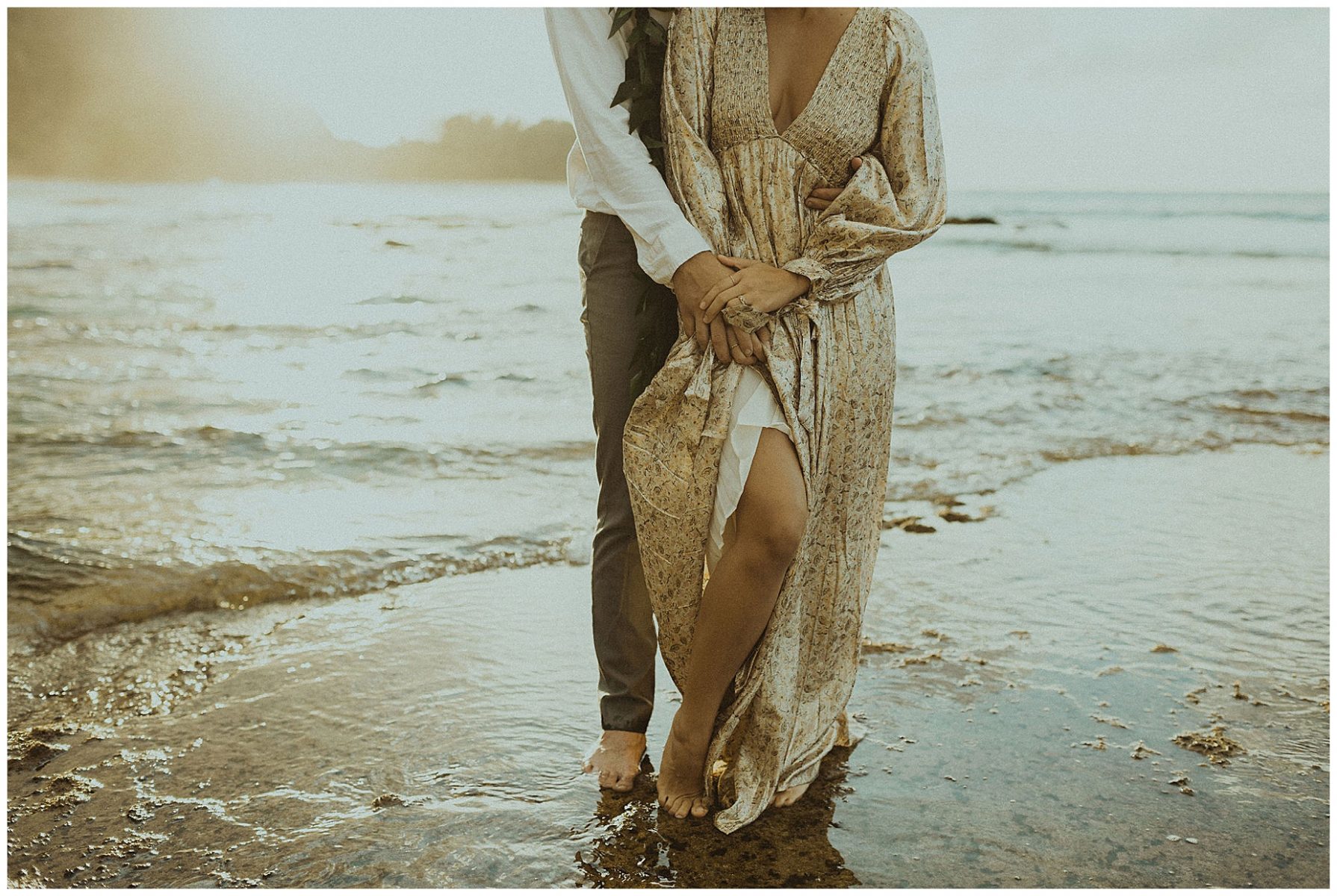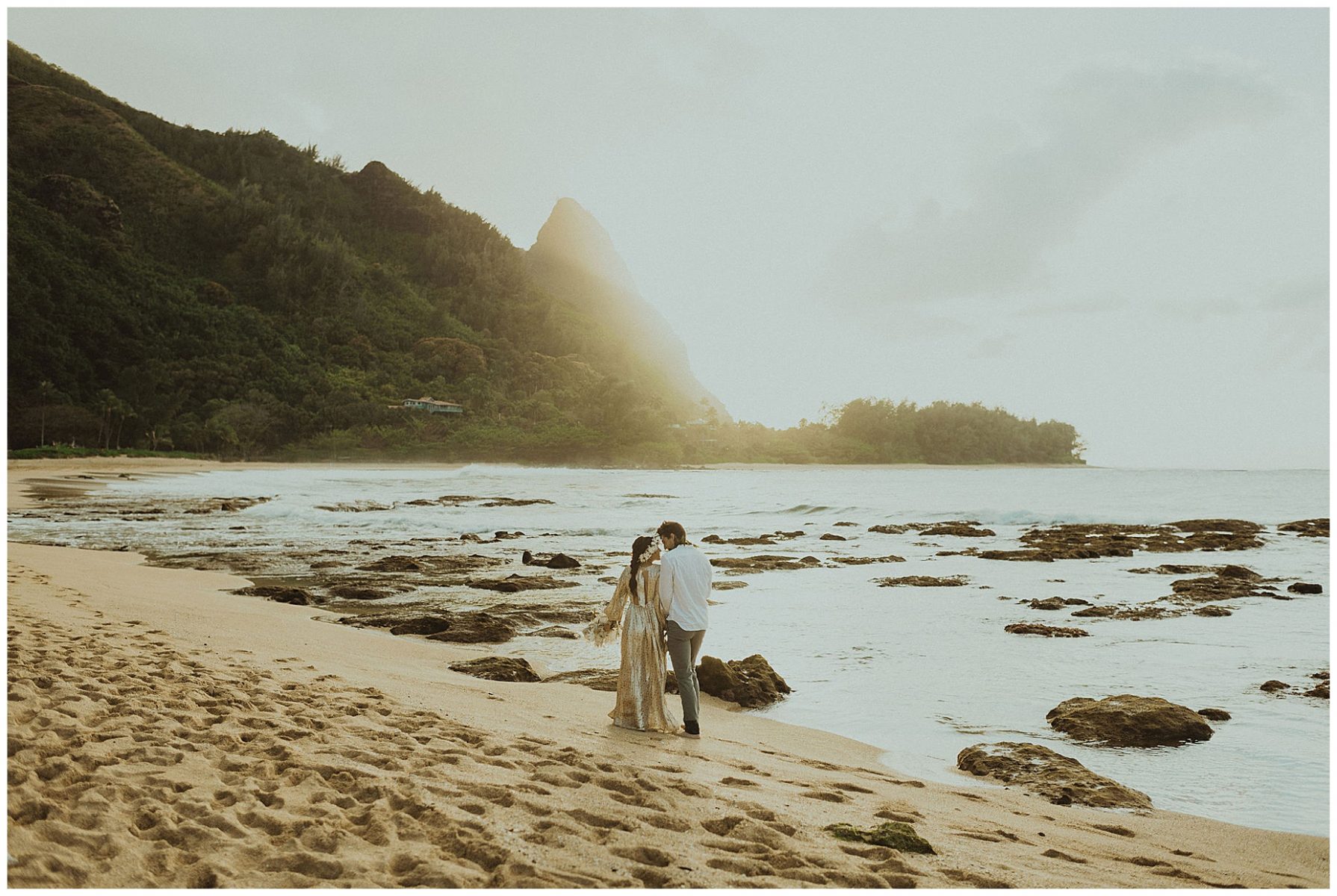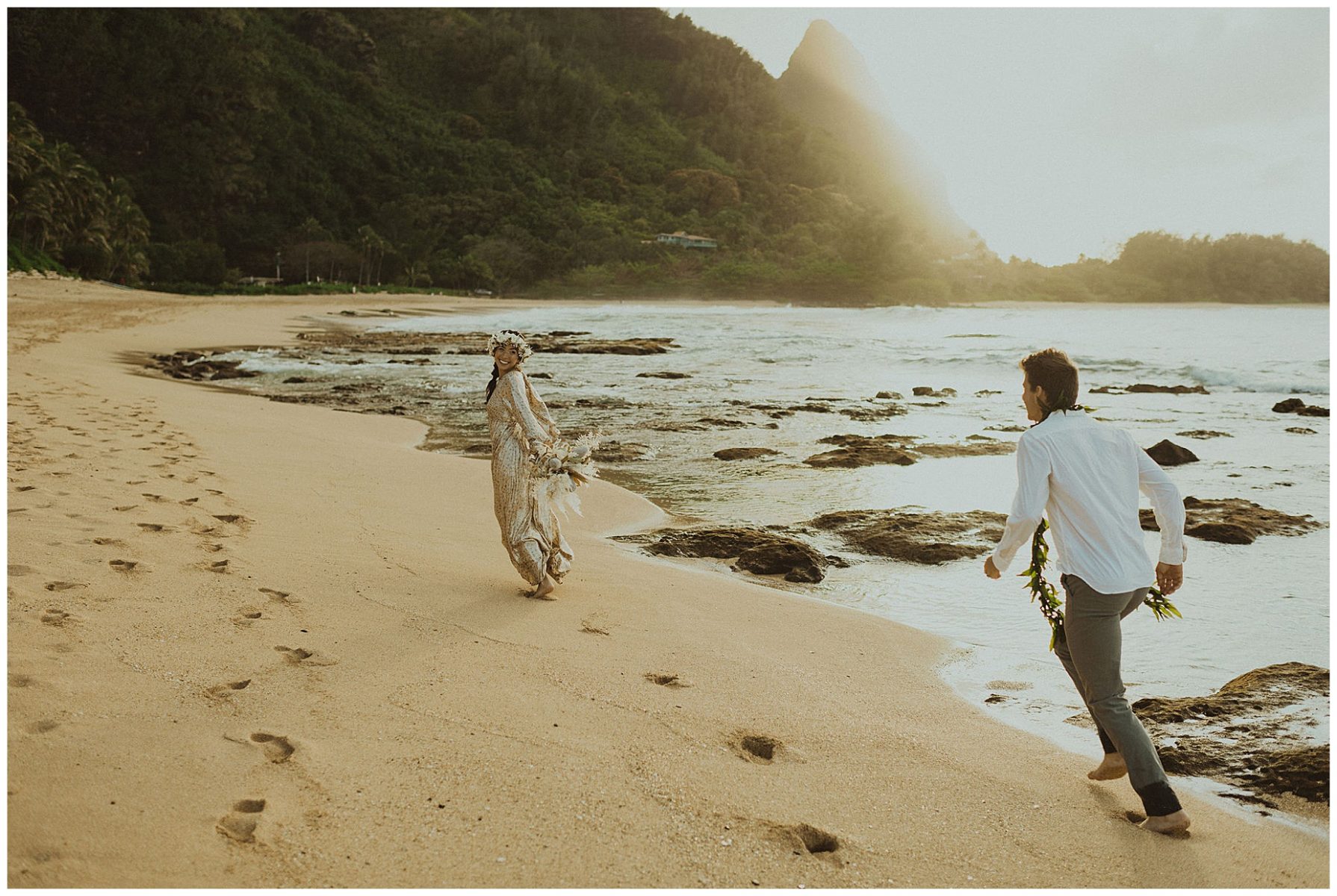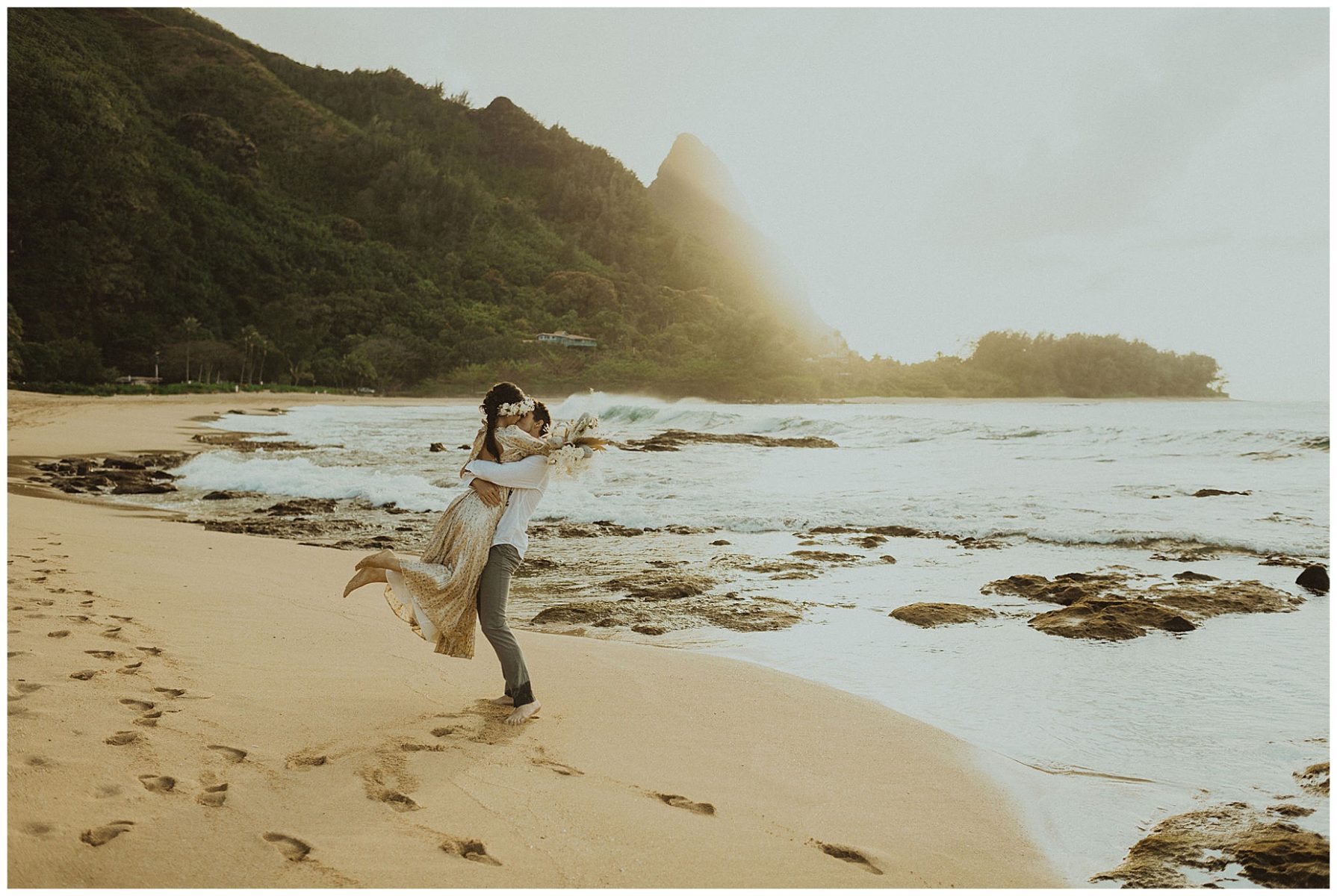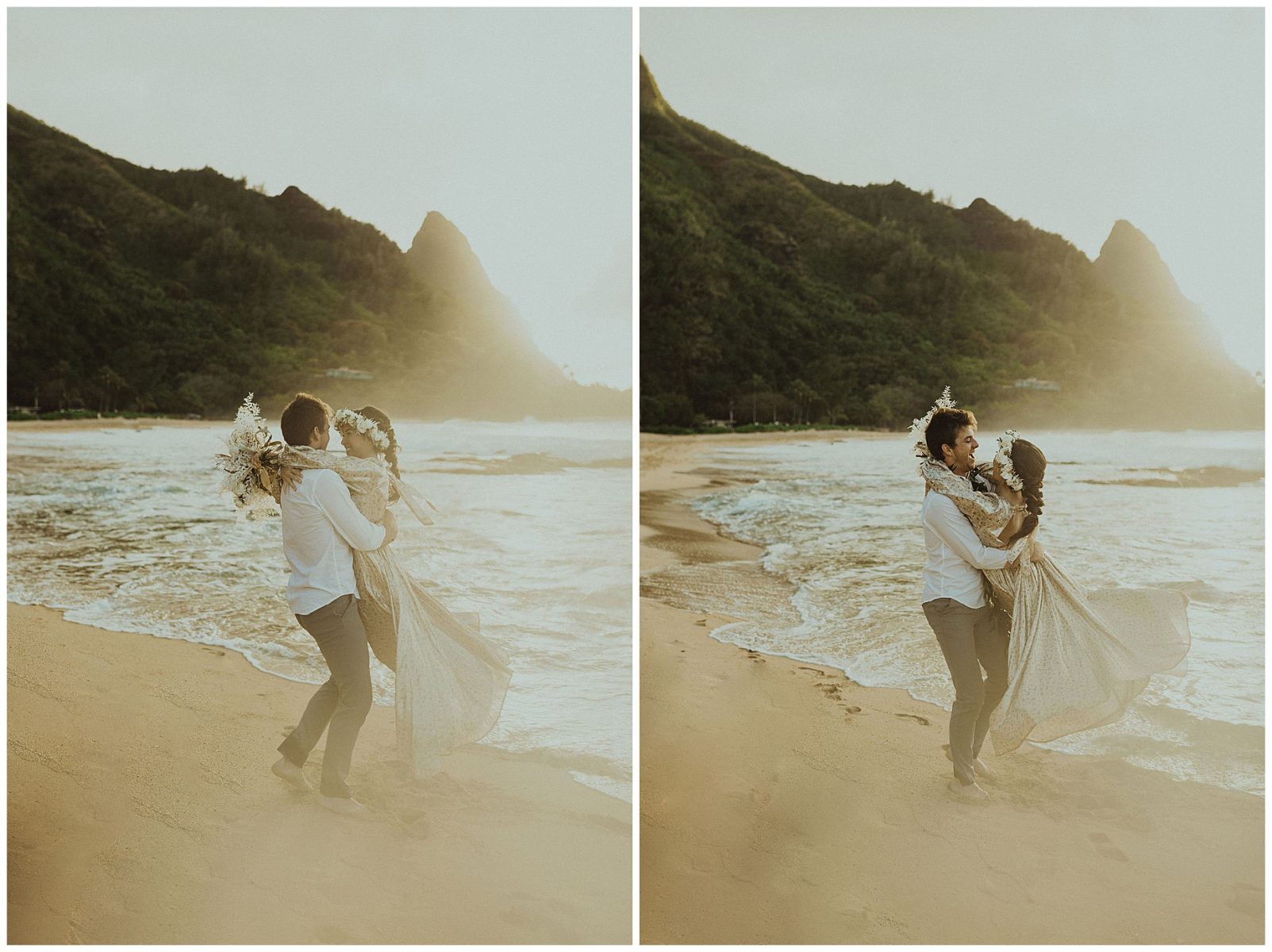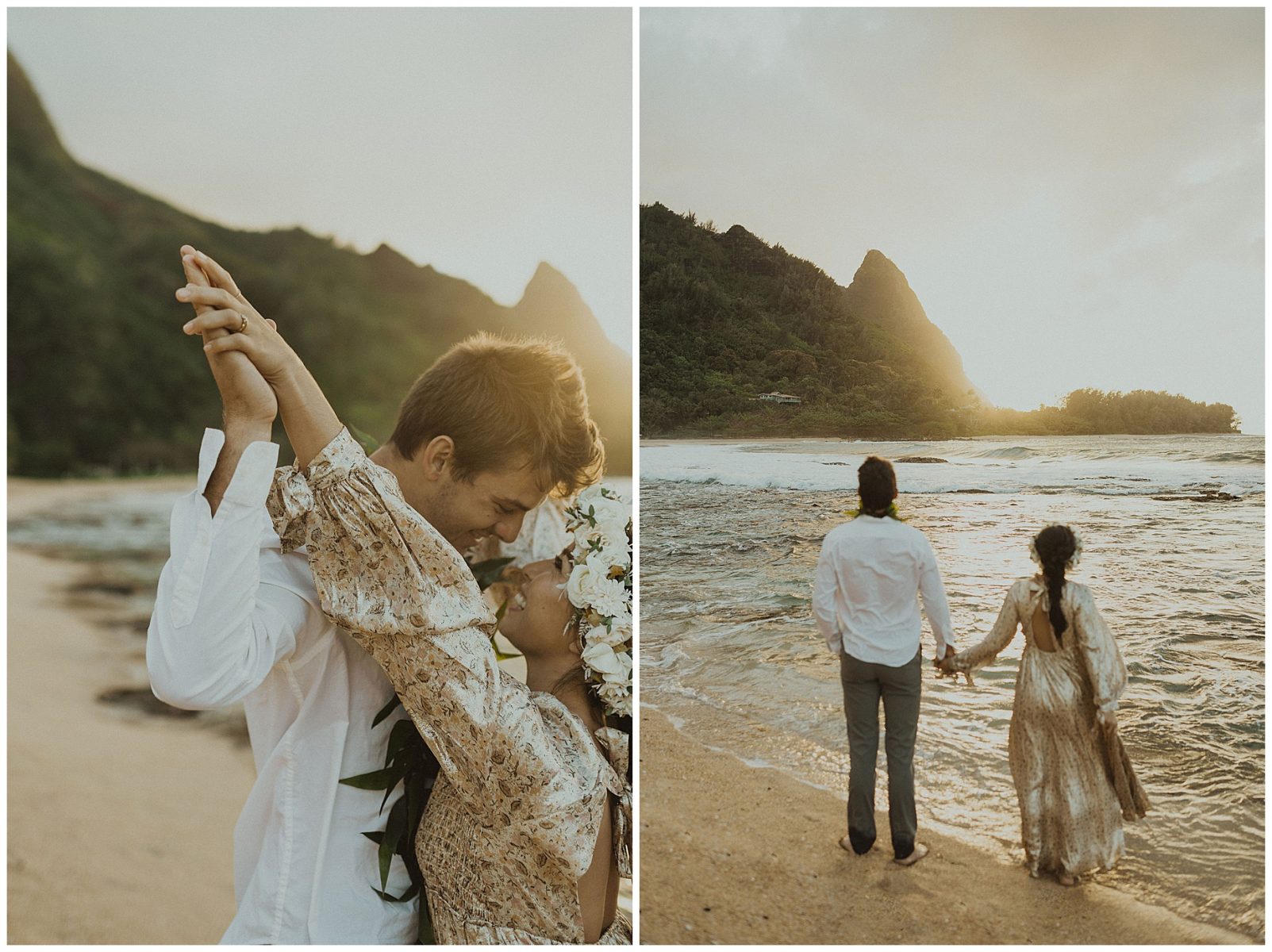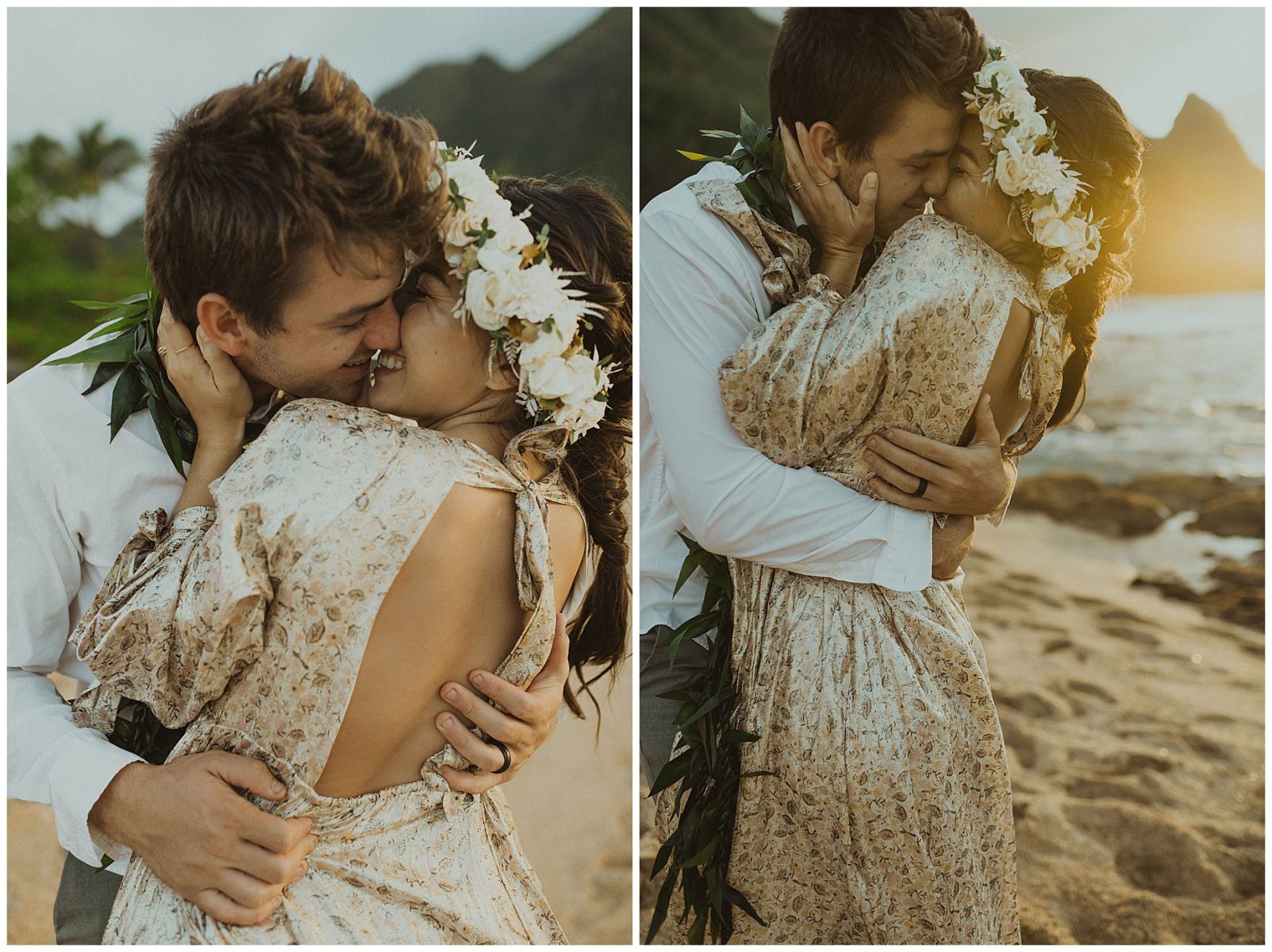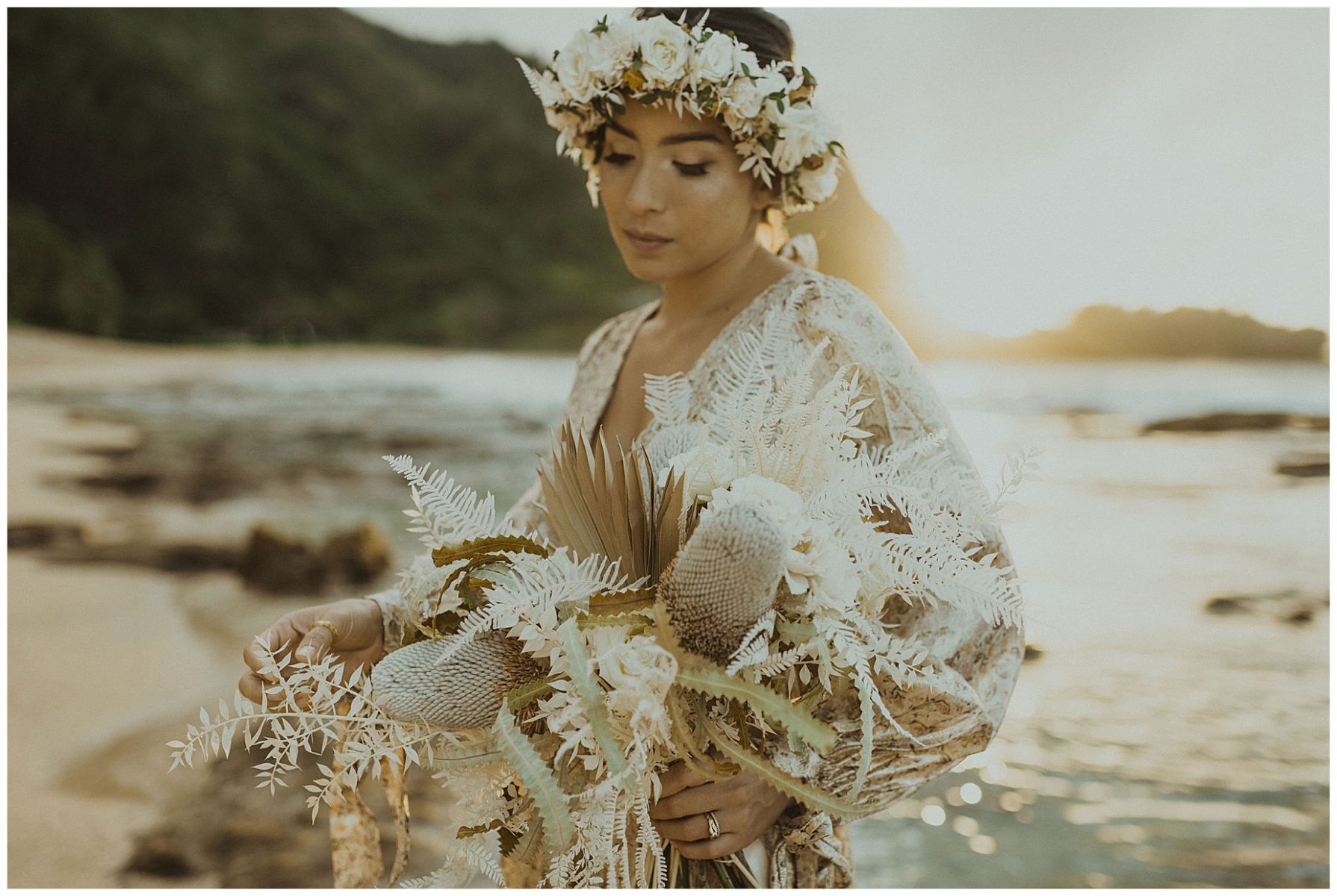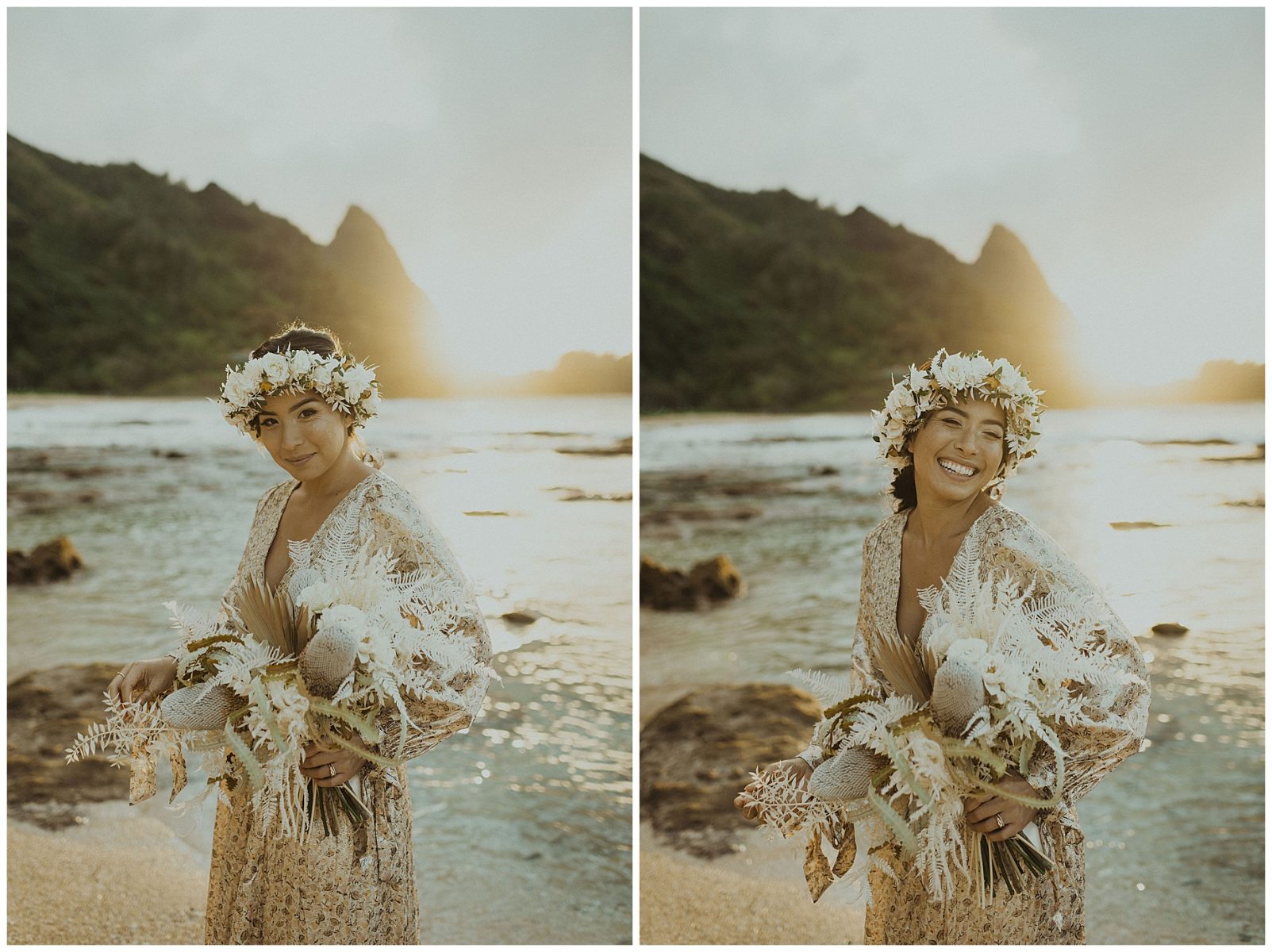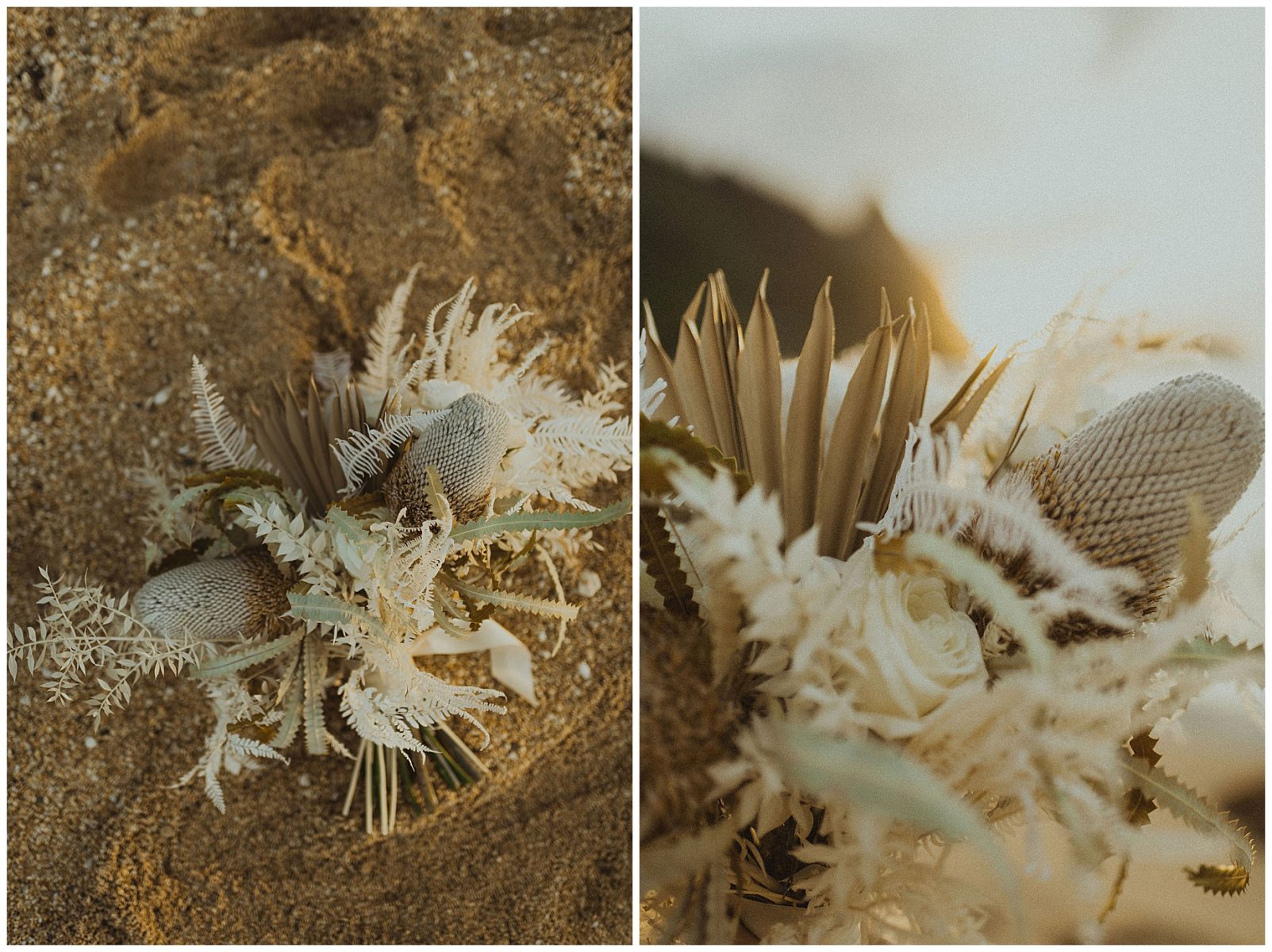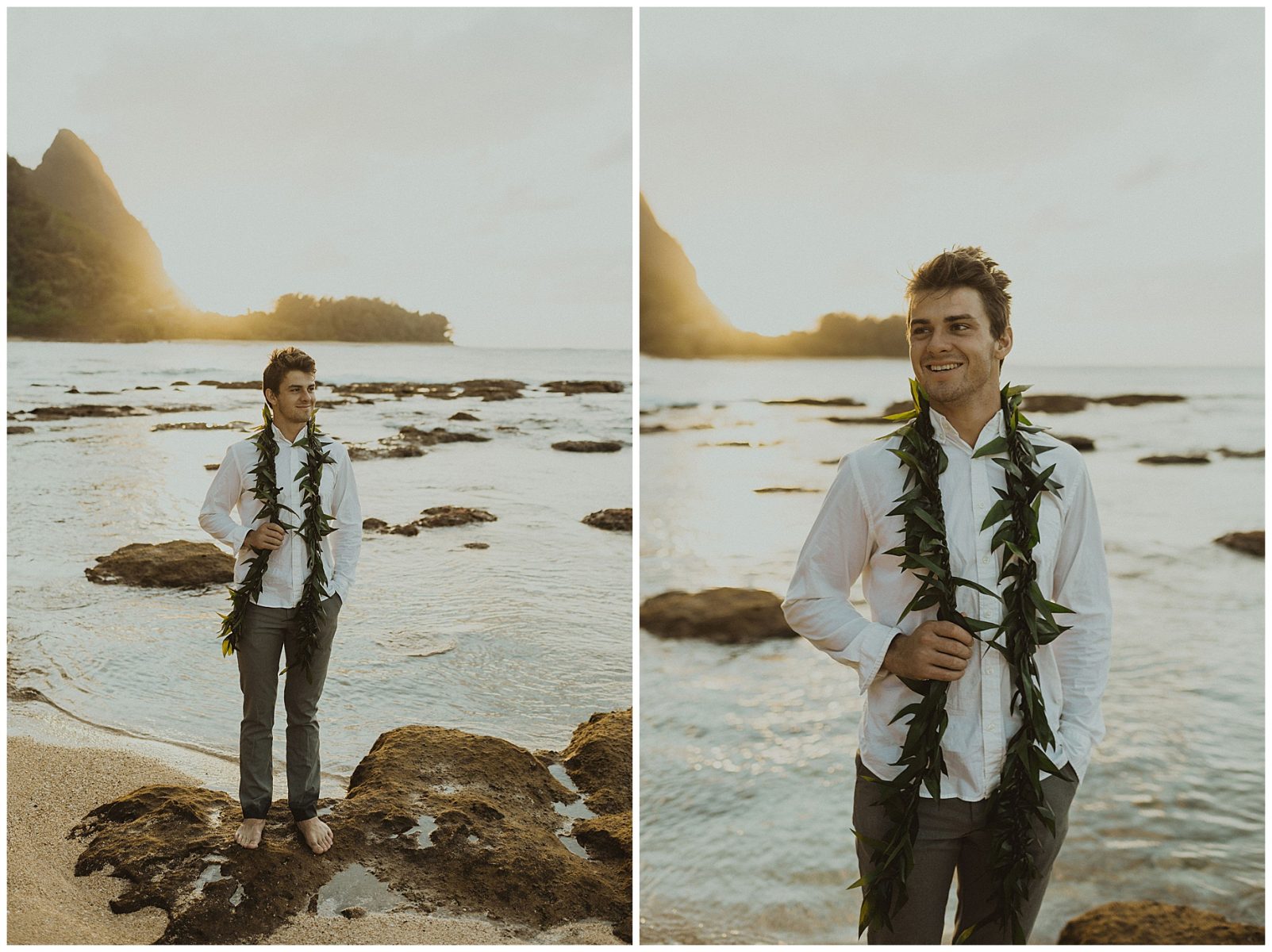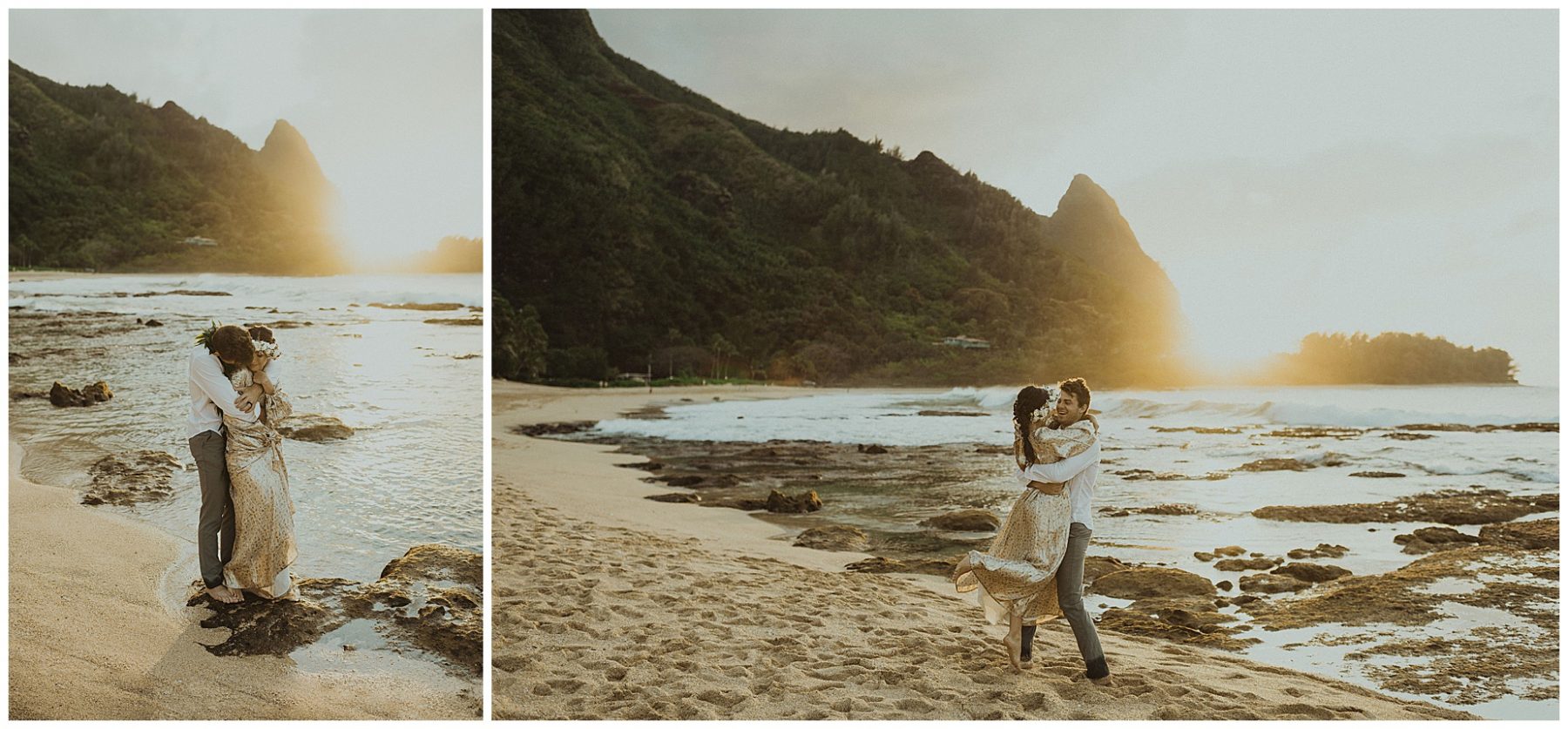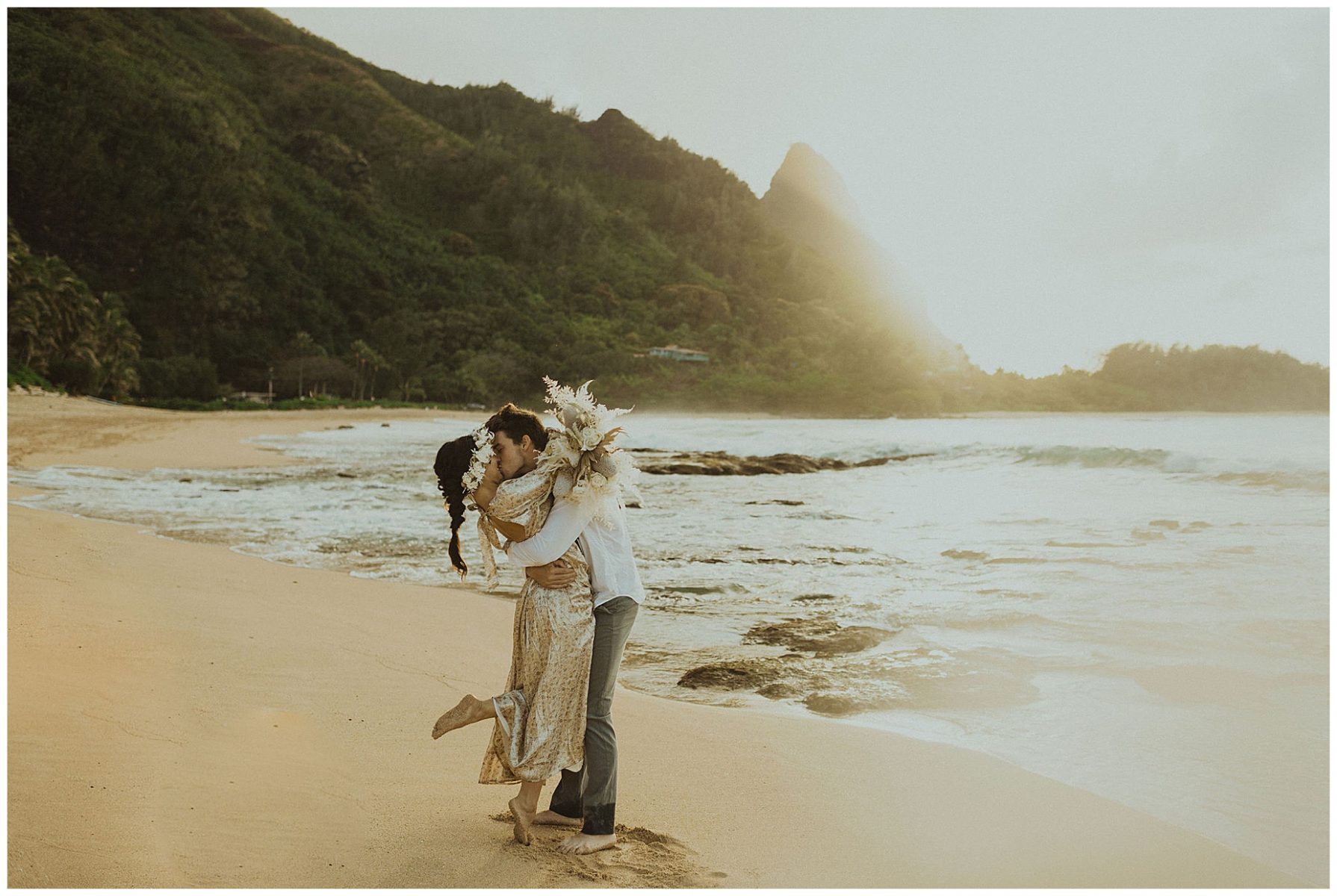 Love this boho beach elopement in Hawaii and want to learn more about Finding Eden Photo? Get in touch!